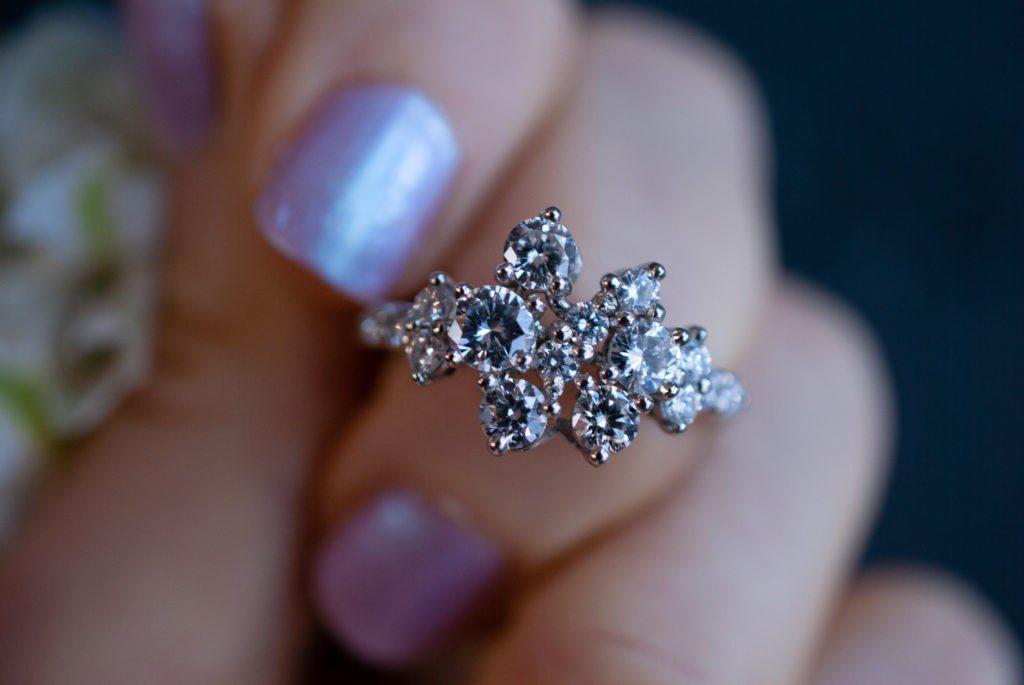 Passing on engagement rings has become a tradition for other people. However, as decades pass, the old engagement ring may look outdated and your future fiancé might not like it. But how about reusing family diamonds in a new engagement ring? Maybe better right? If you are planning to do so, you should visit the nearest jewelry shop in Texas or shop for wholesale engagement rings in Plano, TX. They can help you with your plan for reusing diamonds and get mounted in a more modern setting that your fiancé would love.
Guides On Using Old Diamonds In New Ring Before And After
Ask for Approval
Your grandmother or great-grandmother may have entrusted you with their diamond ring, but when it is time to use it, ask permission. As they say, blessings from your parents or grandparents can be a good sign when you plan for your engagement or wedding. A wedding is a union of two families, which means whatever your plans are, your family needs to know. An engagement ring that is passed on is like a property. The only difference is that you may not have papers to prove, but the approval of the person who gave it to you means it is yours 100%. Especially if you will be doing modification of the ring, it would be best to let your giver know that their old ring will no longer be how it looks. Older people are very sentimental, so let's be considerate about their feelings.
Assess the Quality of your Diamonds
Since your diamonds are already old, getting them checked and evaluated is a must. You have to have your diamond graded by an authorized institution and get a certificate to know the details of your diamond. Since some diamonds may not be worth it to reuse if they are too small or have other factors that don't qualify them for being. Getting your diamond evaluated can also be, so you will know if they have any chips or cracks. Diamonds with cracks and chips are hard to reuse. Since they can be more damaged during setting and resetting, or they could be divided to create smaller stones.
Prepare your Lay-out
The more personalized your ring will be, the better. The main concern why most old diamond rings are reused is to be able to preserve their sentimental value and, at the same time, match the preference of the new wearer. So customizing it according to your partner's taste will be ideal. You might not be able to change the shape of the diamond, but you can choose the settings and designs. You can make a lay-out of what you like your ring to look like and have it be seen in 3D mode using devices your jeweler might have. In this way, you can see the outcome of the ring you have in mind.
Choose an Expert to Work on your Diamond
Find a jeweler whom you can trust and be able to work on your diamond with the finest touch. You can do your research in looking for the perfect jeweler in Texas. You can check for feedback online or even ask for recommendations from people you know have reused their heirlooms for a new ring. First-hand experience would still be the best way to get recommendations. Getting the best jeweler can make your dream ring come to life, so it will be worth looking for the best in your place.
Use Engagement Ring Upgrade Ideas
If you are having a hard time coming up with a design or if you don't have an old diamond ring to reuse. Use your imagination and get ideas from other rings and use them as your inspiration. Check on the jewelry of the people who are close to you, you might get an idea of the designs that can look stunning for your engagement ring. You have to copy it but instead use it as a model of what your ring would look like.
Reusing family diamonds in a new engagement ring will not only preserve its sentimental value but also save you from buying a new diamond. Why buy a new one when you can reuse an old one.